Corporate Events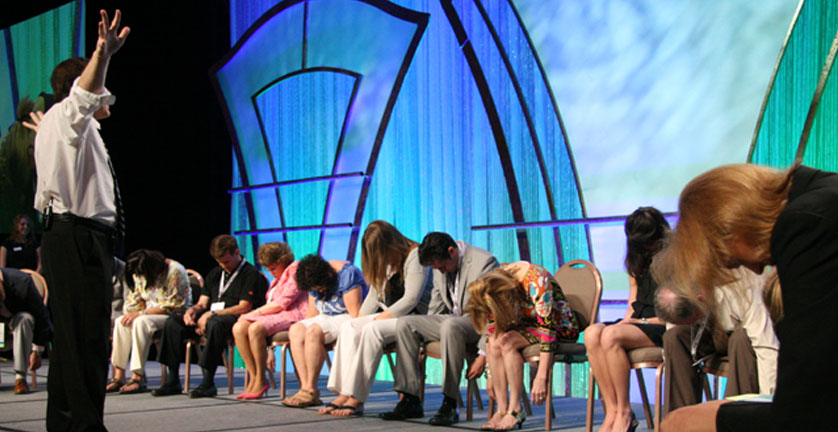 Tom Performing at JCK Luxury
Great Entertainment

, Real Benefits, or Both!
Connecting Entertainment & Education through the Imagination
Tom DeLuca — Amazing Comedy Hypnosis Show
The Corporate Hypnotist
Tom DeLuca's Corporate Hypnosis® Performance weaves together the lighthearted fun of a comedy show with the motivational message of a corporate keynote and a hypnosis performance — all within the theme of your event. DeLuca's program increases the camaraderie of any group through gentle humor, interaction, and exercising of the imagination.
He also presents the ImaginACTION! Workshop designed to assist participants in overcoming obstacles so they can reach their goals. His funny and fascinating comedy hypnosis show is the perfect balance of entertainment and meaningful content. Corporations and Associations love it! Want proof of how they still talk — and laugh about the show long after it's over? Read our Reviews Page.
Reviews
When Corporate and Business meeting planners look to hire a hypnotist… they know:
"Businesses go to corporate guru Tom DeLuca."

Dateline

It was great, everybody loved it. I was concerned because the parents of one of the participants were laughing so hard I was afraid they would fall out of their chairs! The piece you did where people were from another planet and spoke their planets' languages was incredible. It seemed like they could truly understand each other. It was a lot of fun the second time around and once again, you made me and ESCA look great.

Larry Arnaudet, Executive Director, ESCA
Volunteers from Corporate Events